Webdesigncity efficiently and effectively created a user friendly Web Site for the Corpsmen Memorial Foundation. Brian has the ability to meet any customers demand.
We even had an online store built through his company that has generated much needed revenue to get our Memorial built.
Thank you Webdesigncity and we look forward to working with you over our lifetime.
CMF, Team
Jacksonville, NC 28540
Before our nonprofit health-care agency elected to work with Brian Buffell and Web Design City, I researched a number of regional website developers, and met with several of their owners in person. In comparing their portfolios with their big promises, however, I couldn't help being struck that most did not remotely match up; the work itself often had an amateurish quality, the execution sloppy even in fundamental things like text changes and picture-sizing. Web Design City was the exception, and we went with them as a result, especially after I sat down with Brian and realized he not only got what I was hoping to accomplish visually, but he seemed personally invested in our success even in that initial meeting.
Brian's work for us produced a website that is heads above other small health-care businesses in our area, and beyond. The site navigates with ease, feels intuitive in its organization, and is visually stimulating without seeming overpowering; it's clean, efficient and highly professional. We get compliments all the time from people used to finding sites like ours cumbersome and poorly executed; in fact, I had one former faculty member with our local medical school tell me that ours was the best such website he could recall ever seeing. Our own staff members find it an excellent tool in the field, doing nurse case-managing work, which may be the highest compliment yet.
I will say one other thing about working with Brian: As we went along, he and I did not always have the same ideas about what would work best for the site, and he would invariably hear me out when I dug my heels in on an idea, and then come back with something far better than what I was envisioning. I was not the easiest client to work with, yet Brian proved a real pleasure as a collaborator, and has remained an invaluable and ever-dependable asset in maintaining the site, and making updates to it as our company continues to grow, and change. I am delighted in our choice of working with him. Visit us at AccessEast.org
Frank Rabey
Communications Coordinator
Access East, Inc.
Greenville, NC 27835
I went to Web Design City for assistance. Our Rotary Club had a superb fund raiser, the Sneads Ferry King Mackerel Tournament, that was in its 24th year. Unfortunately, we had a poorly designed web site and no online registration. Moreover, our club's website was out dated and attracted no new members.
Brian not only agreed to help us but at a reduced price for a nonprofit. It took a year for the members to buy into the modern age of social media and online registration. Last year, for the 25th annual tournament, we went live with our new site and online registration.
It was a hit from the beginning and fishermen appreciated being able to pre-register and have their entries confirmed prior to the tournament. The club website has also been updated and operating smoothly. They provide hosting and maintenance to all their clients.
Thank You Web Design City
Sneads Ferry, NC 28460
I am responsible for all marketing and public relations activities for Falcon Electric, Inc. in Irwindale, CA. Falcon was becoming increasingly dissatisfied with the cost vs. level of service they were receiving from their first web site management company. Our search engine rankings were terrible and we were not getting many leads from our web site. We were not getting timely reports and we felt that our company was not a priority for this management company.
After having a very frank conversation with Brian Buffell at Web Design City about the situation, I recommended that Falcon move any future web site development and management services over to Brian and his staff. As it turns out, Falcon made the right decision. Last year alone, our web site hit rates doubled and we now regularly receive excellent leads from our web site.
Working with Brian and his staff has been a pleasure. They really do care about their clients. I've come to appreciate that when they make a suggestion or recommendation for improvement, it is truly in the best interest of the client. Having this type of a relationship helps Falcon make decisions much quicker.
I also am thankful that on those occasions when I need an answer or some assistance right away, they respond quickly and work hard to explain our options so that we can make educated decisions.
There are so many fly-by-night web management companies in operation today that are more interested in making money than helping their clients make quality decisions. We are thankful for Web Design City and the professional relationship we have with them. We highly recommend them for web development, hosting and management services.
Come visit us at FalconUPS.com
Irwindale, CA 91706
Brian Buffell and Web Design City's services have been invaluable in assisting us with the concept and design for Personal Defense Training and getting our site off the ground. Brian is a proven a pleasure to work with and we value his professional guidance and technical expertise. We are delighted with Brian and Web City Design and thankful for him having been recommended to us.
General Partner
Personal Defense Training Associates
Jacksonville, NC 28540
Jacksonville, NC 28540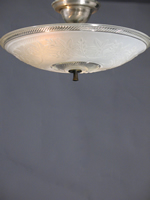 Can't say enough about Brian, his resources and his Company, Web Design City. We started with Brian around 8 years ago or so. Initially the conversation we had about a Web site panned out to be something I thought was awful. I got on the phone with Brian and told him what I thought about the first draft of the Web site. Within days he had another Web site up and running that was exactly what we wanted.
Here we had a Web site and I was wondering, would Brian be able to keep up with me to maintain my site. My inventory keeps changing and I needed my photos to be placed on the Web site in a timely fashion. Well you better believe that Brian came through again. This man, his resources, and his Company was proving to be very reliable.
Well, I took it even further. I needed to rewrite some descriptions and asked his advice.The man was very honest. We continued with dialogue back and forth until we both accepted the rewrite.Now the relationship is really building. Of course his services were needed more, and I have to say he was very reasonable with his Contract prices. If Brian can¹t meet a deadline because of unforeseen circumstances he will call you and let you know. His professionalism is outstanding.
Now for the last piece - positioning . After much discussion with Brian, and the resources he had available with his Company, we needed to be positioned better than ever with the search engines. Let me tell you, the search engines keep changing their guidelines and Brian always kept me well informed.
If you want your Business to be noticed on the Net, and develop a relationship based on experience and good business practice, Brian and Web Design City is the Company to hire !!! Come visit us at GenuineAntiqueLighting.com
South End, Boston, MA
Web Design City designed and maintains our business website.
The Web Design City team creatively designed our website to be attractive to potential customers and functional, all while working within our small business budget.
The Web Design City team is, and continues to be extremely responsive to changes and/or updates, and provides exceptional recommendations on website improvements to enhance visibility and content layout. Extremely pleased with the service, reliability and knowledge of the Web Design City team.
Richlands, NC 28574
Web Design City has created and has been providing the maintenance on our website for over 10 years now. They are the best! We literally "never" have issues with our website and when we want to make any changes … they have them completed that same day. Brian is the best as what he does! Thank you "Web Design City". Visit us at MedalstoHonor.net
Hubert, NC
I have worked with Kevin Buffell at Web Design City since 2000 when my previous web designer failed to do their job properly. Kevin quickly got us ranked very high on all of the major search engines and repaired all of our website issues.
Kevin has since done several major redesigns with our most recent increasing our inquiry conversions by 100%. Today we are recognized as one of the top dredge suppliers in the world.
One of our major competitors took notice of our aggressive web strategies and acquired our company in 2003 and then signed a contract with Kevin to manage all design and search engine optimization for four other divisions they own.
Kevin is great to work with and sees our creative vision through every time as if he is literally in our heads. You know you have the right guy on your team when your competitors follow you and copy your every move on the web. When was the last time you could say you worked with a vendor for 11 years and they have never let you down? When was the last time a vendor stayed up until midnight to solve a problem for you and was available by phone?
Prairie Village, KS 66208
I am a client of Web Design City for over eight years now and their experience, quality of service, professionalism and talent are very evident.
Before I chose Web Design City to design, develop and maintain my web site I consulted with several web design firms. After comparing each firm I decided Web Design City best fit with what I wanted to do. They had the best prices, customer service and paid the most attention to detail out of all the firms I considered.
Needless to say I made the right decision in choosing them. In less than a month my web site has become very profitable and I have made back many times what I invested. Many of my customers have complimented me on the professional appearance of the website and also on how straight forward and easy it is to navigate.
At Web Design City they will talk with you and work out exactly what you want done and advise you on the best way to obtain all of your objectives in the most efficient way. Web Design City is comprised of very down to earth individuals who can explain things to you in a way that is very understandable and easy to grasp.
I am a person you would classify as computer illiterate yet even I have begun to understand the complex process that must be undertaken to create and develop a successful and profitable web site. I did not figure this out on my own, Web Design City's Team took the time to answer all my questions and ease my concerns to the point where I was confident I was doing the right thing.
If you are looking for a web design firm to design, develop and maintain a web site for you then you should look no further than Web Design City. They are the entire package. With their help you can take your business to the next and highest of levels.
Swansboro, NC 28584
I have a small consulting company that provides network services. When it came time for my best client to redesign their website I began to contact web designers. When other companies could barely pick up the phone, Webdesigncity.com immediately impressed us with their focus on good communication and customer care.
That solid communication continued through multiple iterations of the design process. The owner, Brian, patiently helped us define what we were looking for. He was able to listen and hear what this company was about and translate that into the perfect website for us. He had a skilled cadre of technical and artistic talent available to help us realize our vision. We were very happy with the end product.
I can't say enough good things about this company and would be happy to recommend them personally if contacted. I am sure you will receive the same good care.
Chestnut Hill, MA 02467